---
welcome at the website of Mario Bosch
---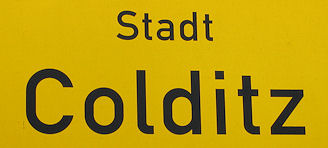 This personal website has been launched on 17 October 2004. You can find here information about Colditz (the well-known POW camp during the Second World War) and about Pendrecht (the district where I live, in the south of Rotterdam), two quite different subjects in which I am interested. Even so, something about Colditz can be seen in Pendrecht!
My website will be updated regularly but honestly speaking this will mainly be the Dutch text. But don't hesitate to come back again later!
I have translated the text of these English pages from Dutch, my mother language. As Colditz has become known in many contries, this part has been translated completely. Regarding Pendrecht, which will mainly be of interest within the Netherlands, I suffice with a summary.
The last update of this website was on 16 February 2019. All external links open in a new window so you can return to my site easily. This website is best viewed with a resolution of 1600 x 900.
Click here to send me an e-mail or click here for a short biography.
---